Cinchona's Catastrophe: Landscape, Fragment and Memory
Cinchona: La ruina como elemento de memoria del suceso histórico

Photograph on site. 2012

.



(EN) This project aims to study the concepts of landscape, ruins and memory in direct relation to the altered landscape of Cinchona, a town in Alajuela, Costa Rica that was destroyed by an earthquake in 2009. The mentioned concepts are employed to relate them with catastrophe and how they reflect on the landscape. The methodology of this proposal consisted, on the one hand, of a theoretical investigation of the concepts of memory, landscape and fragment, and on the other, a series of visual experimentations that emerged from visits to the affected space, establishing different routes, recovering materials and objects and documenting the affected areas. The works shown below were made using documentation and materials recovered from the field investigation. Visually I use the processes of destruction caused by the earthquake as a strategy; shock, destruction, cracking and fragmentation are some of the visual strategies employed.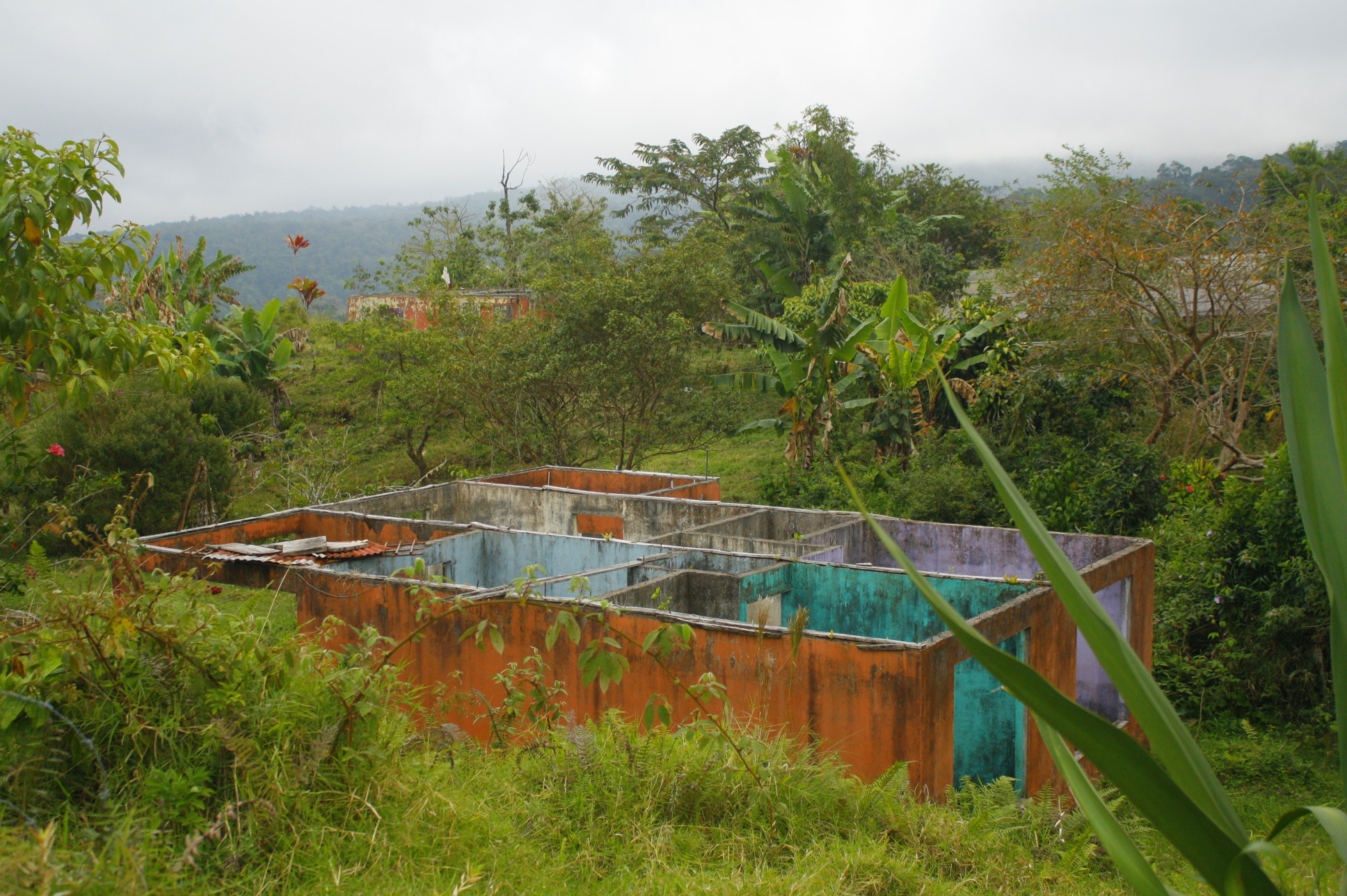 Documentation, 2012

(ES) El eje temático de esta investigación gira en torn a la catástrofe del terremoto ocurrido en Cinchona (Alajuela, Costa Rica) del 2009 y las ruinas y vestigios que quedaron posterior al suceso. Cómo el paisaje y el territorio se vieron alterados es una de las preocupaciones principales de esta investigación.
El fragmento, el territorio y la memoria son los conceptos utilizados para relacionar la catástrofe y su afectación sobre el paisaje. Mediante la apropiación artística de estos conceptos se busca generar una reactivación del paisaje, utilizando la documentación directa del territorio afectado. La metodología de esta propuesta consistió, por un lado, de una investigación teórica de los conceptos de paisaje, memoria y fragmento y por otra parte, de experimentación visual. Esta experimentación surge a partir de una serie de visitas de campo al espacio afectado, estableciendo diferentes recorridos, recuperando materiales y objetos en el lugar del sismo, y documentando los espacios visitados.En la producción artística propiamente utilizo como estrategia los procesos mismos de destrucción ocasionados por el terremoto; el choque, la destrucción, el resquebrajamiento y la fragmentación son algunas estrategias visuales utilizadas.

Video



(EN) Consists of 3 views from Cinchona's ruins window frames
11 min. 2013.





(ES) Consiste en tres vistas desde los marcos de las ventanas de las ruinas de Cinchona.
11 minutos, 2013




Photographic Mural

Mural fotográfico sobre Cinchona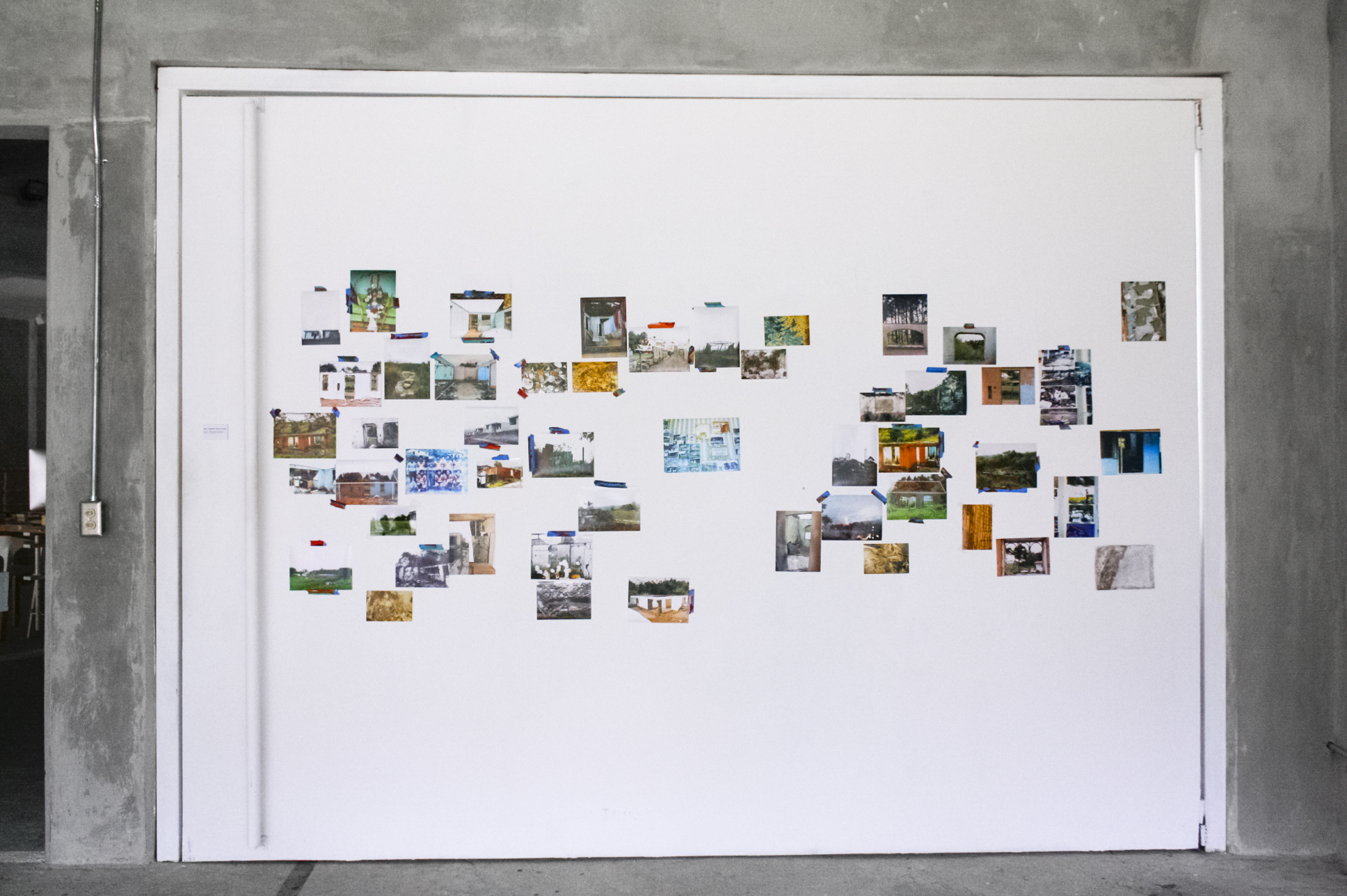 Approximately 50 intervened photographs
Installation measurements: 3×1,5m.
Photographs measurements: 10×15cm and 20×25cm.
The interventions on the photographs were made using bleach, exacto knife, scratching and inking.
2014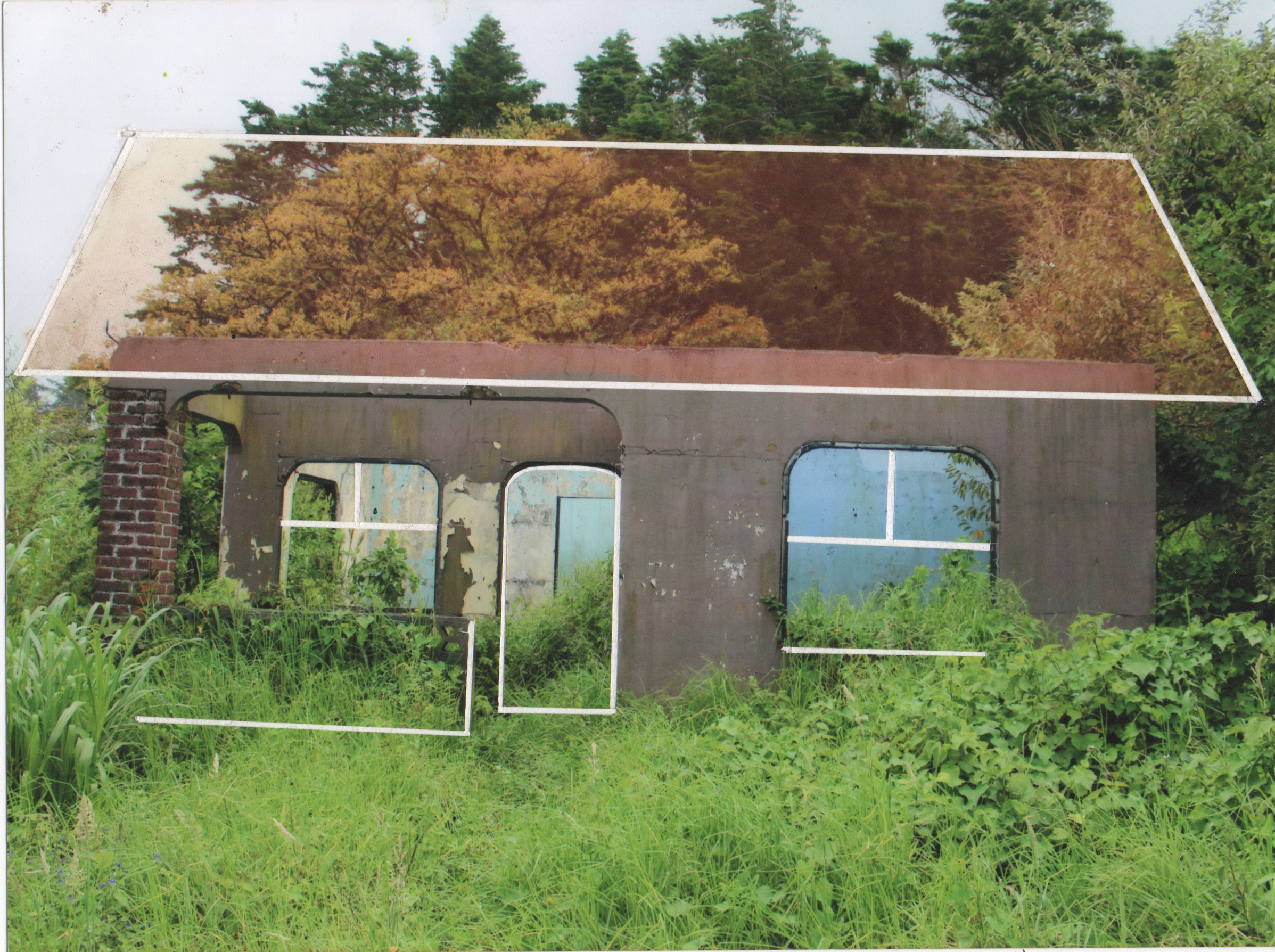 (ES)
Aproximadamente 50 fotografías intervenidas
Medidas de la instalación: 3×1,5m.
Medidas de las fotografías: 10×15cm y 20×25cm.
Las intervenciones sobre las fotografías se realizaron con lejía, cuchillo exacto, rayado y entintado.
2014

Transfers on a blurred horizon
Transferencias sobre un horizonte desdibujado
9 cement plates with photographic prints.
Measurements of each plate vary between 15×10cm and 25×15cm.
Installation measurements on wall: 2,20m.
2014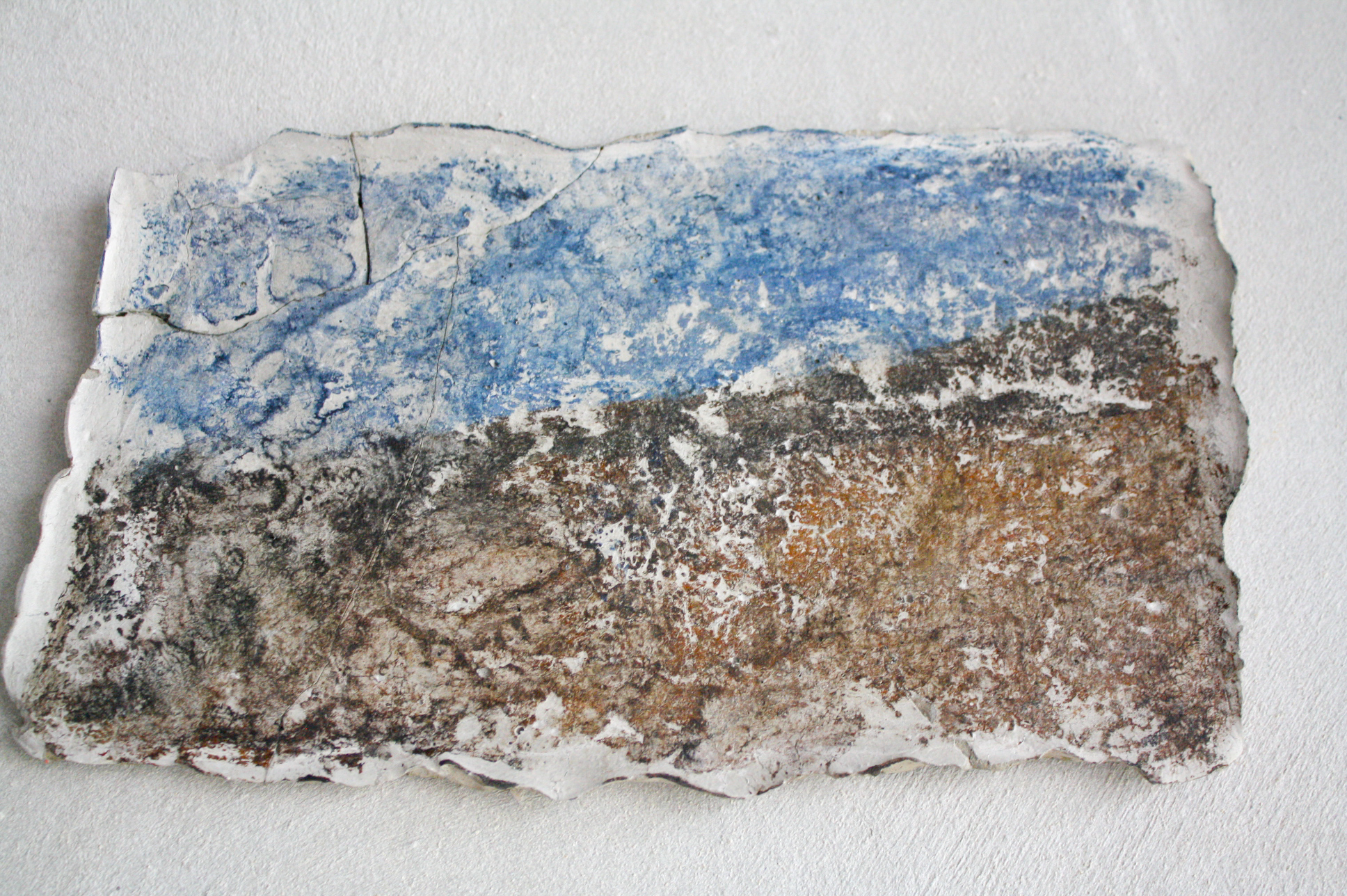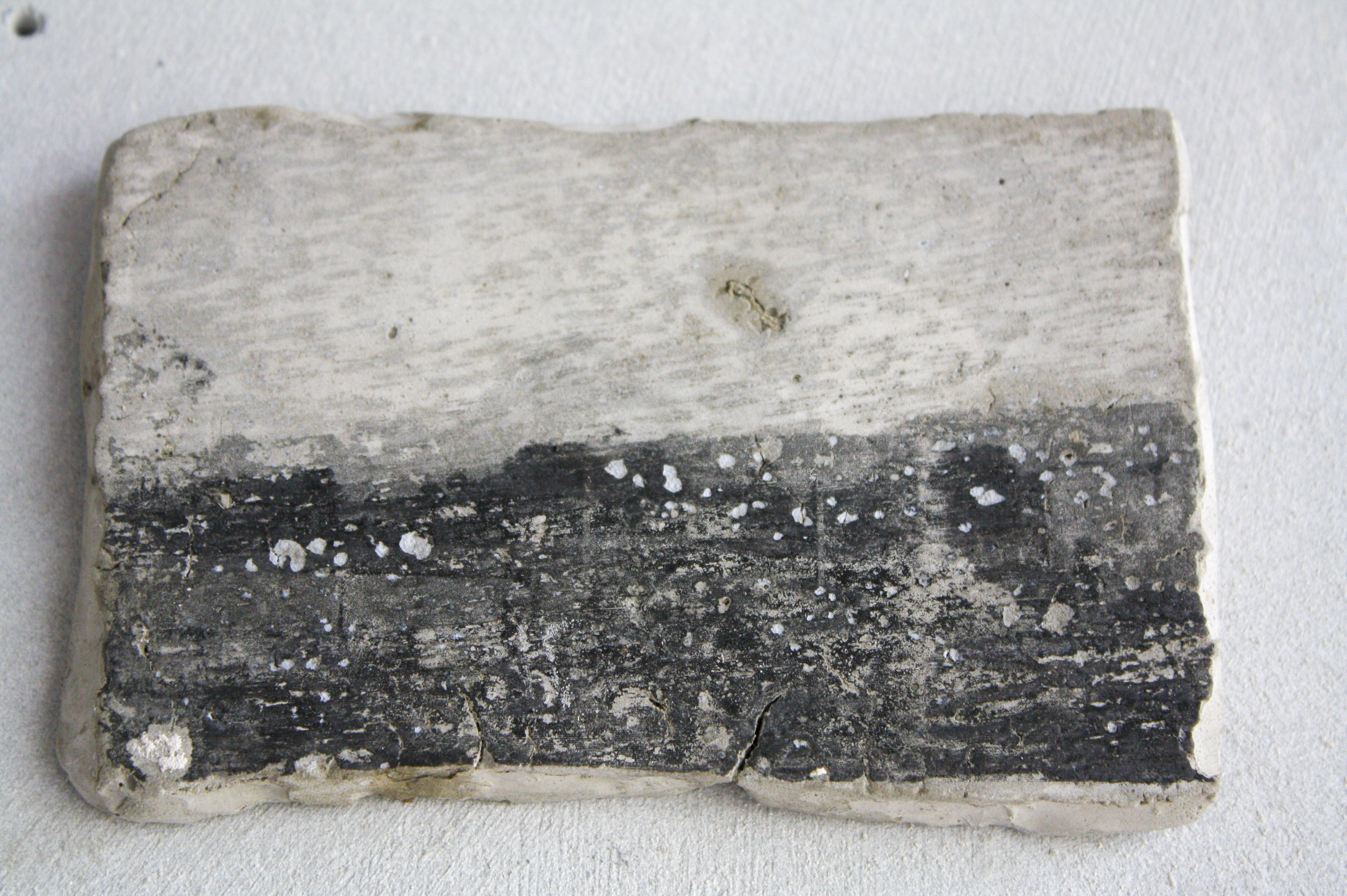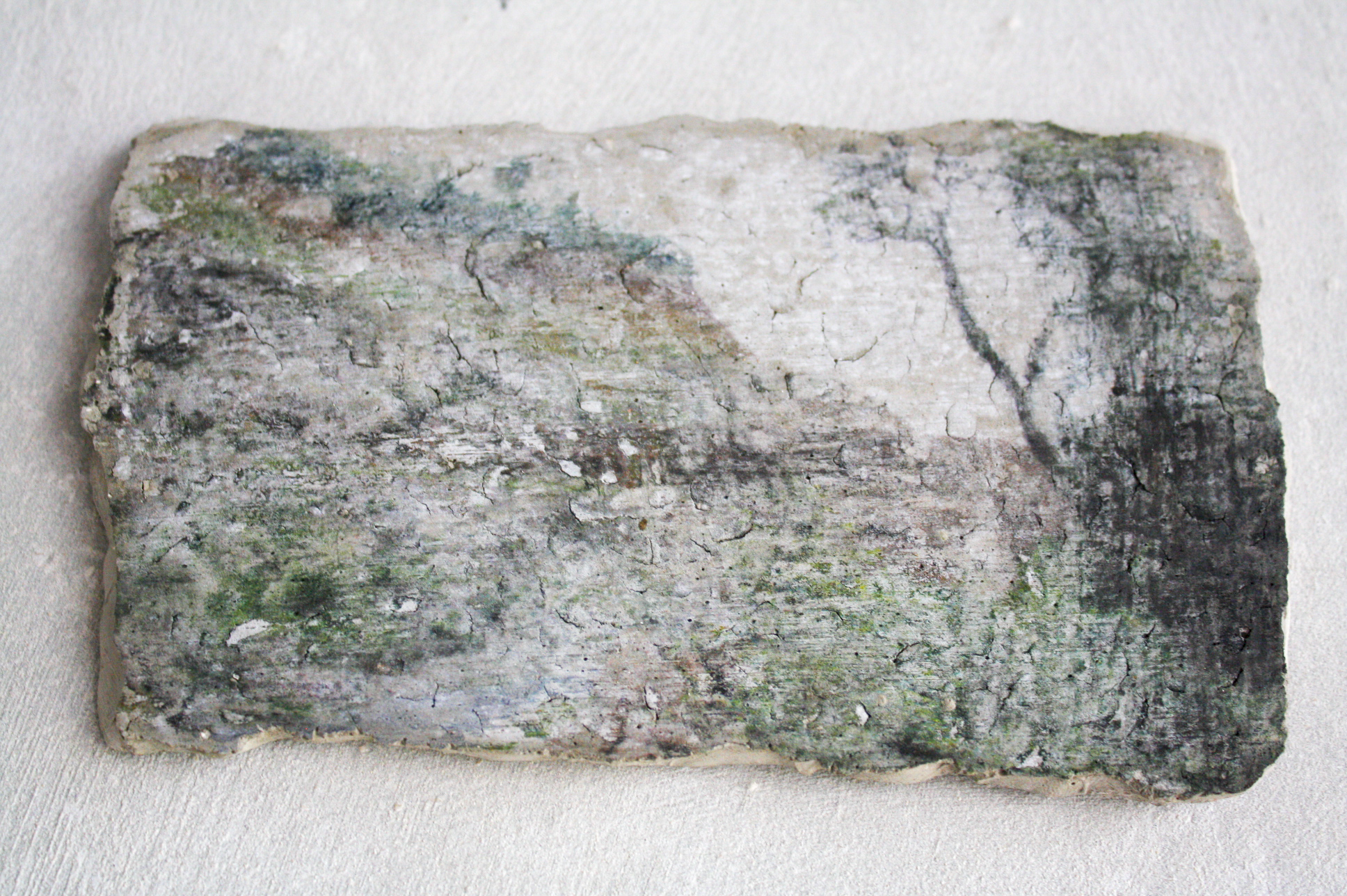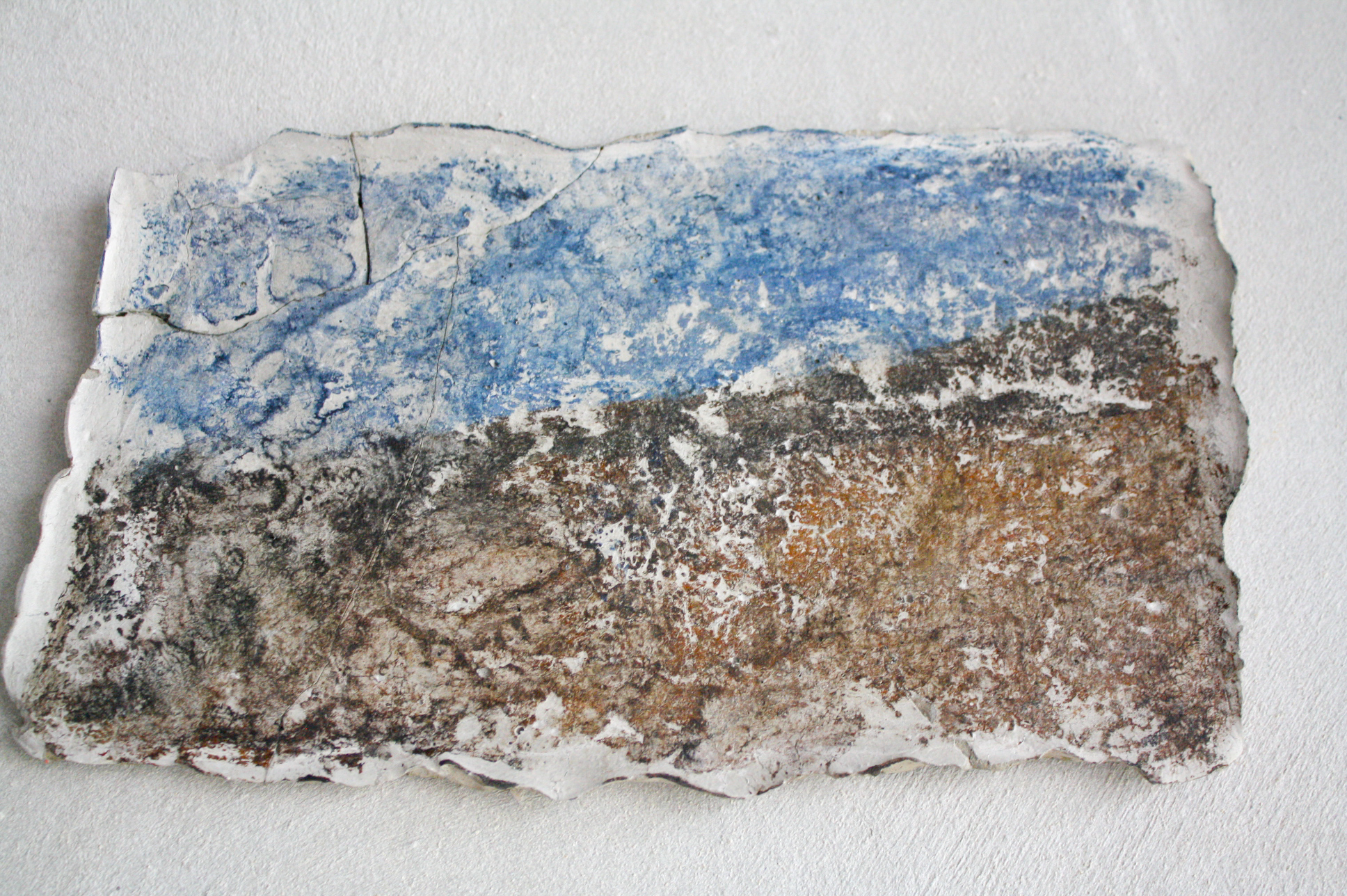 (ES)
9 placas de cemento con impresiones fotográficas.
Las medidas de cada placa varían entre 15×10cm y 25×15cm.
Medidas de la instalación en la pared: 2,20m.
2014



Fraijanes School: excavations and remains
Escuela de Fraijanes: restos y excavaciones
Installation of approximately 30 recovered objects from the ruins of Fraijanes School.
Measurements depends on the exhibition space.
2014
(ES)
Instalación de aproximadamente 30 objetos encontrados en las ruinas de la escuela de Fraijanes.
Tamaño de instalación depende del espacio.
2014
The Isle
La Isla
Fragment of ruin.
Approximate measurements: 30×20×10cm.
2014






(ES)
fragmento de ruina.
2014.

Micro-landscapes
Micropaisajes
10 acrylic boxes with fragments of ruins, plaster and wood.
Box size: 26×20×8cm.
2014
(ES)
10 cajas acrílicas conteniendo fragmentos de ruina y yeso sobre madera.
Tamaño de cada caja 26×20×8cm.
2014

Exhibition View
Vistas de la exhibición